Here's a quick and easy meal . . .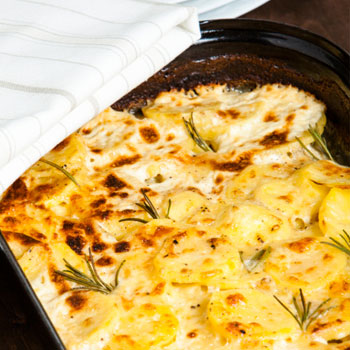 Cheese & Potatoes Pork Casserole
Ingredients
6 pork chops, boneless
2 large russet potatoes, thinly sliced
10 oz. can of condensed French onion soup
10 oz. can of condensed Cheddar cheese soup
---
Methods/Steps
Preheat oven to 350 degrees. Spray 9x13-inch baking dish with nonstick cooking spray. Layer potatoes on bottom of baking dish, trying to keep to single layer, but double layer is okay, too. Lay pork chops on top of potatoes. In small bowl, blend the two soups together. Pour over pork chops, trying to cover them evenly with mixture. Bake for 1 hour.
---
Additional Tips
Ready in 1 hour and 20 min
---
Makes
3 servings